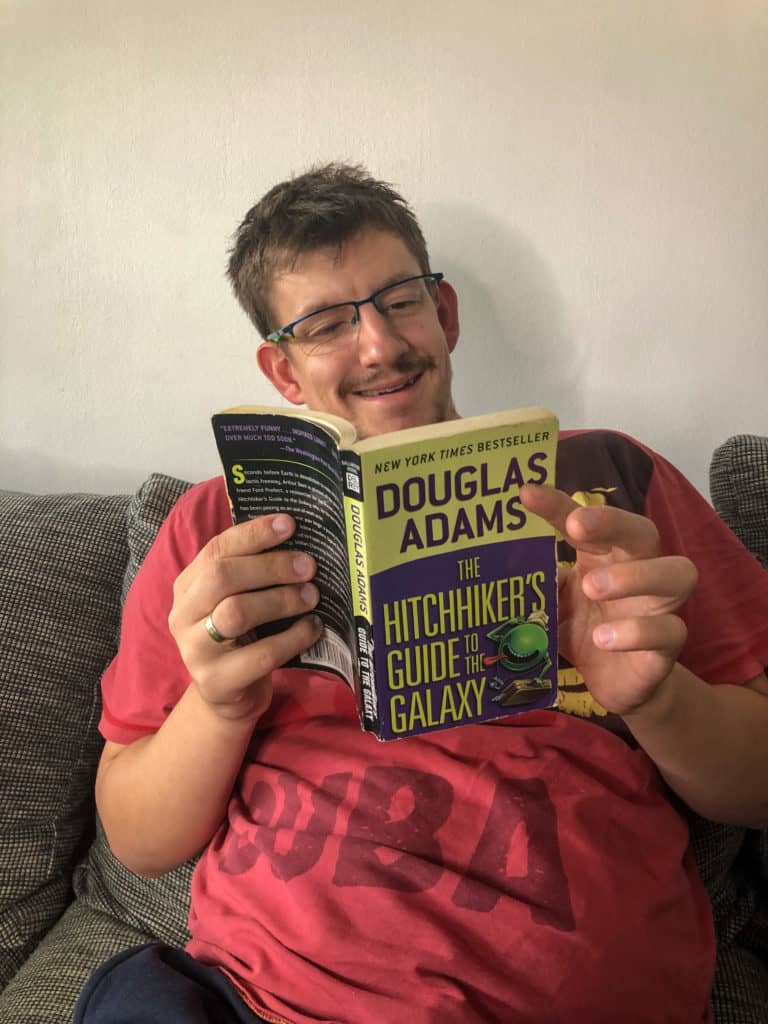 Or if you would like my full name, Tamás Bradford
I was born and grew up in England. For this reason, English is my native language. Thanks to my TEFL (Teaching English As A Foreign Language) certificate, I have my dream job as an English teacher. My name Tamás (pronounced: Tomasch) is Hungarian. My mother is Hungarian and my father British and I grew up in a bilingual family. I also studied German, French and Spanish at school and university so I know how hard it is to learn a new language and always stay motivated.
That's why with me you will learn English grammar and vocabulary with a lot of fun!
English lessons can be fun in many different ways. I offer face-to-face lessons and exciting theme nights in Nuremberg and surrounding areas. For others who live further away, I offer interesting lessons via Skype and telephone. From March 2020, you can also book an amazing online course.
Tommy is an excellent English teacher with lots of passion!
I definitely recommend lessons with Tamás. The lessons are always well structured and varied. The explanations are very well explained with good examples. Tamás works on weaknesses and has a lot of patience. That was needed with me, because I last learnt English over 20 years ago
Excellent teacher who will take your grammar to another level! Helped me to score very good in the TOEFL-Test. Good sense of humor included. Thank you Tamás!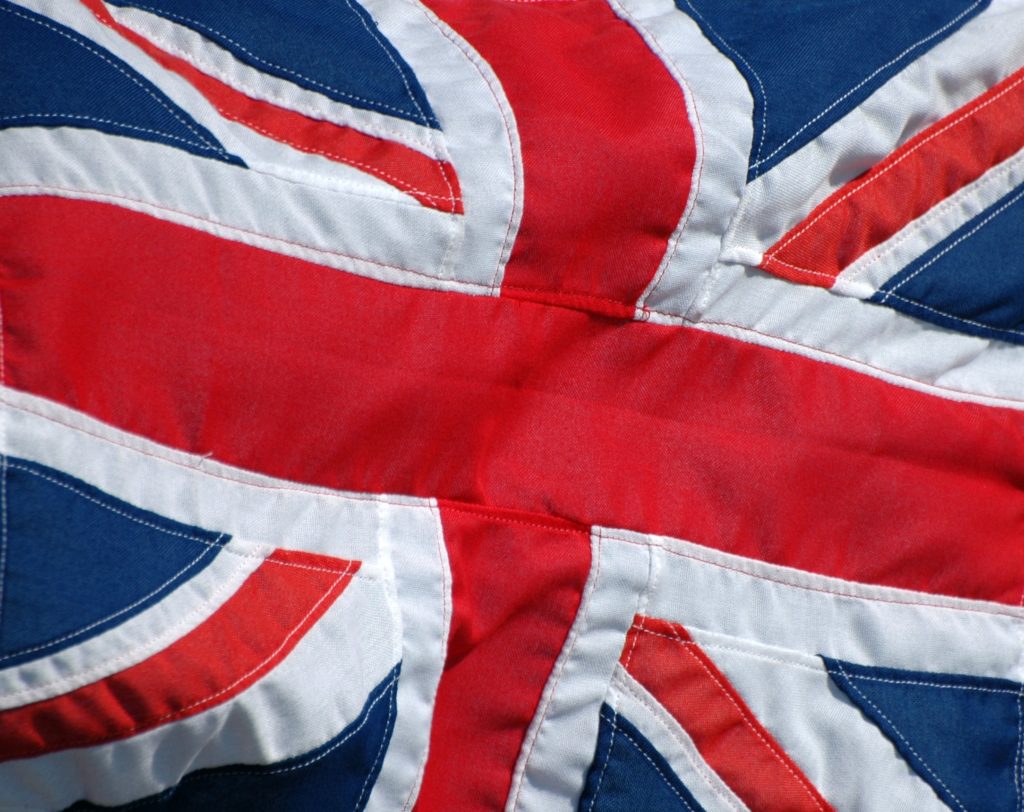 Why do I blog as an english teacher?
I have lived in Germany with my wife and 3 children since 2013.  I noticed that many (potential) students would like to practice more, but simply don't have enough time. They would rather use the little free time they have for other activities for example reading books or watching films. My idea for this blog came from there. I would like to help you to integrate English in your everyday life combining English with your already existing hobbies.
I would like to give you a chance to find the best media type for you with the help of my blog posts that fits your interests and also your English skills. And to help you along your way, the posts are written all in English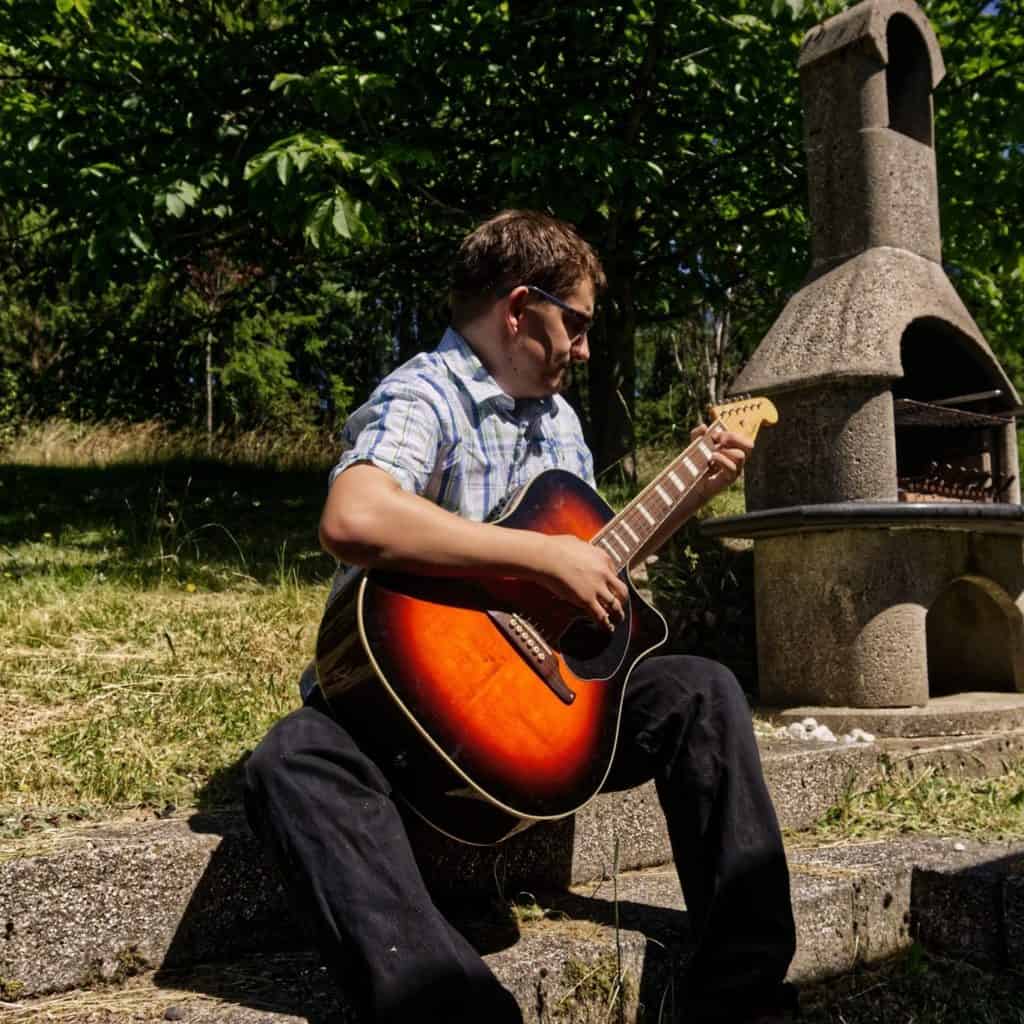 5 most interesting facts about me
My favourite football (soccer) team is Reading FC
I have been playing the guitar since I was 7 and I write my own songs.
My favourite chocolate is alpine milk from Ritter Sport
I have 3 first names
The furthest I have travelled was to Uganda.
There a several ways combining learning English with your free time activities. For example you can watch films in original language or read books in English. Even by listening to your favourite English music with a bit more attention you can extend your vocabulary knowledge.
I am going to review different types of music, books, films and series all with the aim to help you find the best for your level of English.
And to help you along your way, the reviews are written all in English. Don't worry though! The level of the text is the same as the reviewed media type. And there will also be a vocabulary list as well.
Besides reviews, I will also blog about general tips on learning English, so that you can improve your language skills even if you don't want to invest lots of time in a long course.
I am a language learner, just like you!
Because I use a foreign language every day (in my case German), I know how hard it can be to learn a new language and to stay motivated. With me, everything is on a personal but professional level. I am a language learner, just like you. I understand the challenges you face in learning a new language.
But I think that is enough about me. I look forward to getting to know you very soon.
In the meantime, I have a little thank you gift for you for reading my website.
Learn to sound like a brit now