English for parents
Are you on parental leave? Would you like to use the time to improve your English skills? But you don't know where you can leave your child? After all you are a full-time mum or dad.
Then I have the perfect solution for you! Here at my house, you can learn English with your child!
Each course has 10 units. Furthermore, we work in small groups of up to four students.
We will concentrate on the basics of the English language. Additionally, I will practice basic vocabulary and grammar with you. Also, we work with different exercise books, online materials. Now and again, we will watch short videos. What is important is that I will speak as much as possible in English so that it makes learning English quicker. That is to say, should your English level not be high enough, I can always speak in German and English. In other words, if you don't understand something, I can always translate it for you.
For intermediate levels, I offer two courses: General English, Business English. We will repeat the basics of the English language, but also learn more complicated language areas.
Depending on the chosen course model, we will either concentrate on general vocabulary for example for holidays. But this is not to say we can't concentrate on other vocabulary for example business vocabulary. In my lessons, speaking is very important. Furthermore, the practical use of language is important as well. Moreover, I won't teach you things that you don't need. What is important for me, is that we use what we have learnt. In other words, it is important to use the things we have learnt.
For more information and questions
Tommy is an excellent English teacher with lots of passion!
I definitely recommend lessons with Tamás. The lessons are always well structured and varied. The explanations are very well explained with good examples. Tamás works on weaknesses and has a lot of patience. That was needed with me, because I last learnt English over 20 years ago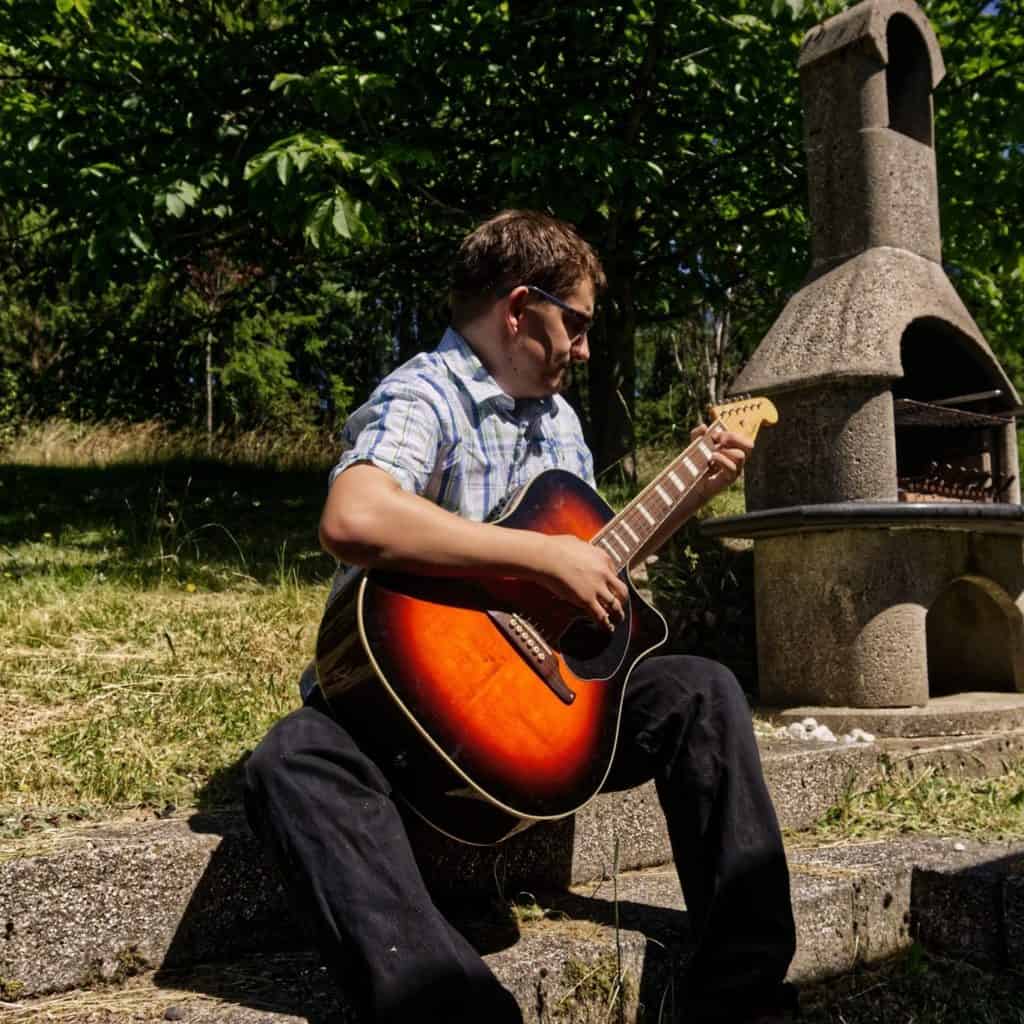 I grew up in a bilingual family. I also studied German, French and Spanish at school and university so I know how hard it is to learn a new language and always stay motivated. That's why with me you will learn English grammar and vocabulary with a lot of fun! 
I have worked as a freelance English teacher and trainer. I noticed that many (potential) students would like to practice more, but simply don't have enough time. As a father of 3 I totally understand it is hard to find time to study without children, so I though why not study with children. 
Frequently Asked Questions
Is the course room child- friendly?
Yes, the courses take place here in my home. Whatsmore, a friendly environment makes it easier for you to learn in than in a big conference room.
Because I have three small kids of my own, we have all of the following things: changing table, games (toy kitchen, cars, Lego Duplo), books in German and English and many other things.
What happens if my baby cries during the lesson?
We are parents and we know that our children need a lot of attention. Therefore, the courses are done at your own speed. Would your child like something to be read to it, we can do this together. Is your child hungry? No problem! We can take a break and continue afterwards.
Can I get funding for the course?
The best thing to do is to ask your employer. Employers are often happy if their employees continue to improve their skills during their parental leave. In other words, they are happy to cover the costs of your courses.